For you to purchase: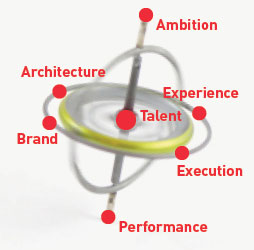 Excellence Audit Self + Observers (Was $149  

Now $97 U.S.)


The survey has a self assessment opening section. This is enriched and challenged by adding up to four Observers' opinions. Buy it via Paypal here. A receipt will be emailed to you once payment is confirmed. Please make sure you read and agree to our Terms and Conditions before you make a payment.
You can find out more about the Excellence Audit in our Solutions section.
Once the payment transaction has been completed, you will be redirected to the Excellence Audit survey.
Free stuff for you to download (PDFs):
Excellence Planner Tool
Use our free tool to look at your organization using our Future Shape of the Winner model. It helps you to identify your excellence challenges—with a helicopter view. Some might say it's a bit quick and dirty, but we say it gets you started!
Map Your Brand Planner
The Brand You workshop shows you how to get serious about your personal brand equity. Our Map Your Brand Planner points you in the right direction.
WOW! Projects Planner
This tool comes from our WOW! Projects Lab. Take a look at how we structure and organize work to make it WOW!