Olympic Torch Relay Day 65
On the Olympic Torch's second day in the capital city, with only 5 days until the opening ceremony, it passed by the TPC office in Hornchurch. The torch has been travelling right round the British Isles since 19th May and will be carried by 8000 individuals who have been nominated by their communities as inspirational people. It really is a moment for each of them to shine (as the relay slogan declares). I've watched several of them run their leg and it was great to see them carry the torch with their own style. Some just walked, others sprinted, some danced, skipped, flipped, rode a bike or a horse. The zip wires and helicopter landings were left for the professionals to carry out. We were lucky that the weather was splendid for our leg of the relay, and the crowds came out to line the streets of the town centre. In a flash the relay passed through, but the parties started early and ran on for several hours.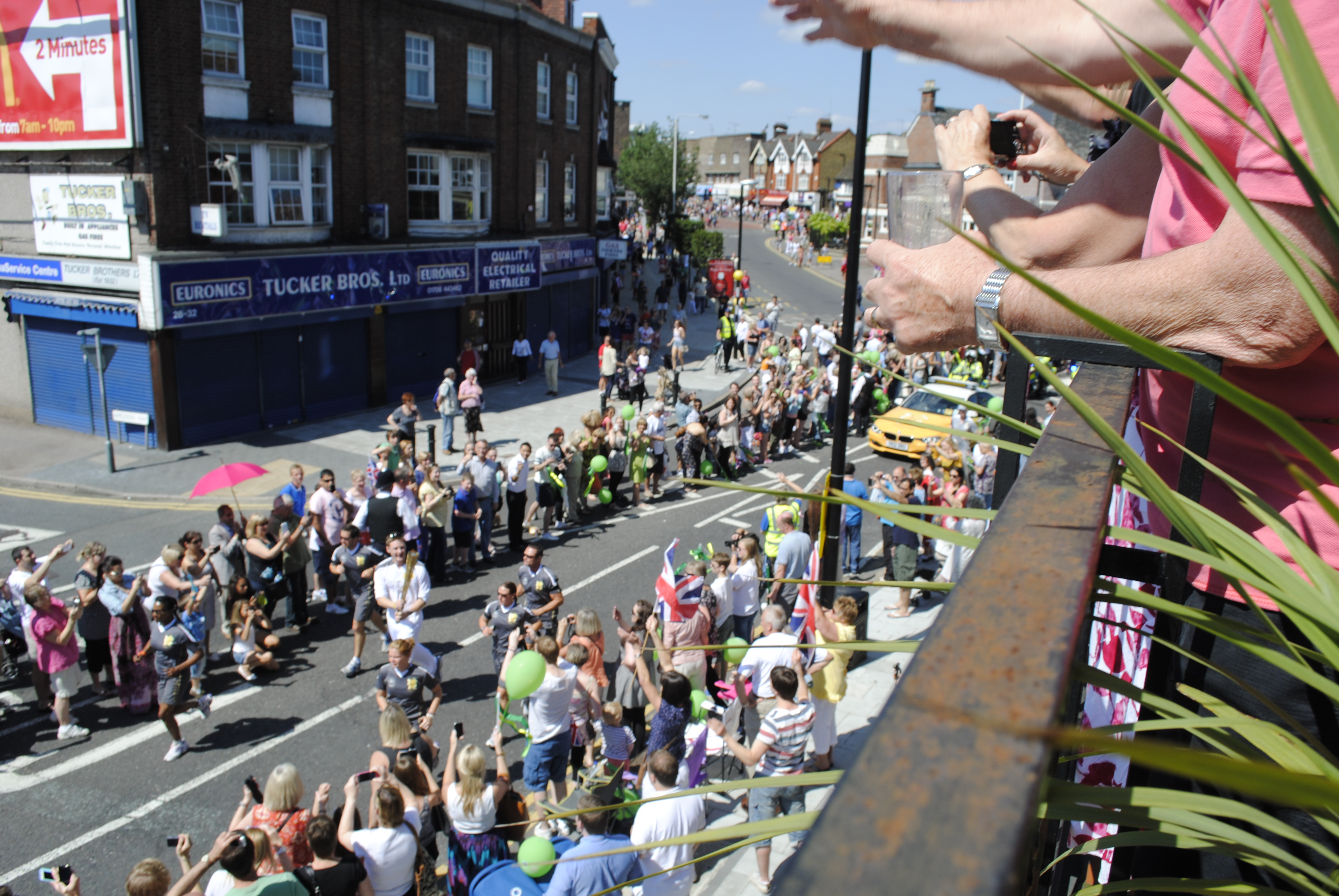 The excitement in the Capital is building up, and although we have the usual last minute panics (security) and hissy fits (border staff and train drivers), I think it is amazing how much has been achieved without any obvious fuss at all. The various new stadia that have been built at Stratford East London look stunning, and promise a great audience experience. The sand has been imported into Horseguards Parade for the Beach Volley Ball and the Olympic Traffic Lanes have all been marked up. Although getting around the capital will probably be difficult, that is nothing new for London commuters. We've just all got our fingers crossed that the torrential rain we have suffered over the past 3-4 months will hold off until the middle of August.
The opening ceremony is shrouded in secrecy, but is billed as being a celebration of things British. Danny Boyle, the producer famous for Slumdog Millionaire is in charge of the proceedings, so it will be thoughtfully done, I'm sure.
We'll be reporting our reflections on the proceedings from time to time. Can't promise it will be unbiased, I'm afraid, but it will be our point of view.