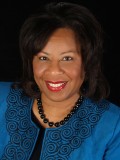 Valarie Willis
Senior Consultant
Valarie is a noted speaker, consultant, and writer. Known for her passion, energy, and detail (she's been described by one client as "smart and sassy"), Valarie has earned her reputation as the Queen of WOW! She pounds the pavement looking for opportunities to engage clients in re-imagining their businesses in a disruptive age. Armed with a background in Information Technology and Customer Service, Valarie has countless client success stories to show for her efforts, including …
Providing leadership and arbitration between technical and non-technical staffs in a billion-dollar merger.
Marshaling collaboration of cross-functional groups and executives to successfully integrate six brands.
Consulting with a major health care provider to improve talent development and training.
Transforming a lethargic customer service group into an energetic team, delivering "legendary" customer service and far exceeding performance goals.
Delivering keynotes on leadership, innovation, brand alignment, customer service, women's issues, and more, to Fortune 500 companies, colleges, churches, and others.
Valarie has worked in a wide range of industries, including finance, technology, retail, and manufacturing. She draws from a multi-faceted, 25-year-plus work history—in the trenches, in countless layers of management, in the executive office, as a church and community leader, and as an entrepreneur.
Some of her ecstatic clients include the U.S. Army, Teva Pharmaceuticals, Anthem, Medical Management Group Association, New York Life, Green Square Inc., Credit Union National Association, Bendix, and Memorial Hospital.
Valarie holds an MBA from Xavier University. She is also a member of the National Speakers Association.